__________________________________
"The Wild Ride is like the teenage version of The Fast and Furious. It's action-packed, sexy, hilarious, and wild, obviously, haha. But this episode definitely takes The Savages to a whole new level, I mean... whole! It's exciting."
__________________________________
"In the episode, Carl gets this crazy idea to ditch school for a road trip to Portland, but a lot of things get in the way of that. From car problems and being stranded in the middle of nowhere. There's a lot more to it, but it's best to keep it for the next episode."
________________________
"When Carl and The Savages gets into this issue, everyone tries to find a way to get Carl and themselves out of trouble. It's crazy. I'll just say there's alcohol, drugs, and the wrong people."
________________________
"I'm George MacKay and I play the role of Kyle Hepburn-Berry. Kyle's this handsome, closeted gas station worker and college student who pretty much causes havoc for The Savages. In the end, he tries to be the hero and get them back on trak, but it does get very very wild on this journey."
"Kyle and Carl have this little thing, like a bond, and it sorta brings them together. Like those cliche movies."
_______________________
"Carl does get a bit hooked on Kyle, who he really thinks set him up. So, it'll be exciting to see how their immediate bond will be portrayed in this episode."
___________________
"Joe finally gets Trae where he wants him in order to get his throne. Will he get to it? We don't know, but Joe's manipulation  may be a problem for Trae in the future."
Joe and Trae laugh hysterically together behind the truck, while everyone else is nowhere to be found. Trae held the substance of weed in his hands while handing it to Joe.
"You know, Trae isn't usually the gullible type, but in this episode, you can see that he's not in control of what he says or does with Joe, and that could be a problem. Trae has a huge burden on his shoulders."
___________________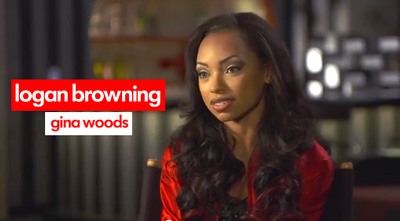 "I think this episode definitely shows how "Savage" we are, you know? It's fun and cheesy, and we get to sing some crazy songs.."
"Hey!" Lily and Sydney sang with the Savages, as they alll walked, joining together to go to Carl's father's truck. "Run away from... home!"
___________________
Ad blocker interference detected!
Wikia is a free-to-use site that makes money from advertising. We have a modified experience for viewers using ad blockers

Wikia is not accessible if you've made further modifications. Remove the custom ad blocker rule(s) and the page will load as expected.